"grand paper crane" necklace [various finishes]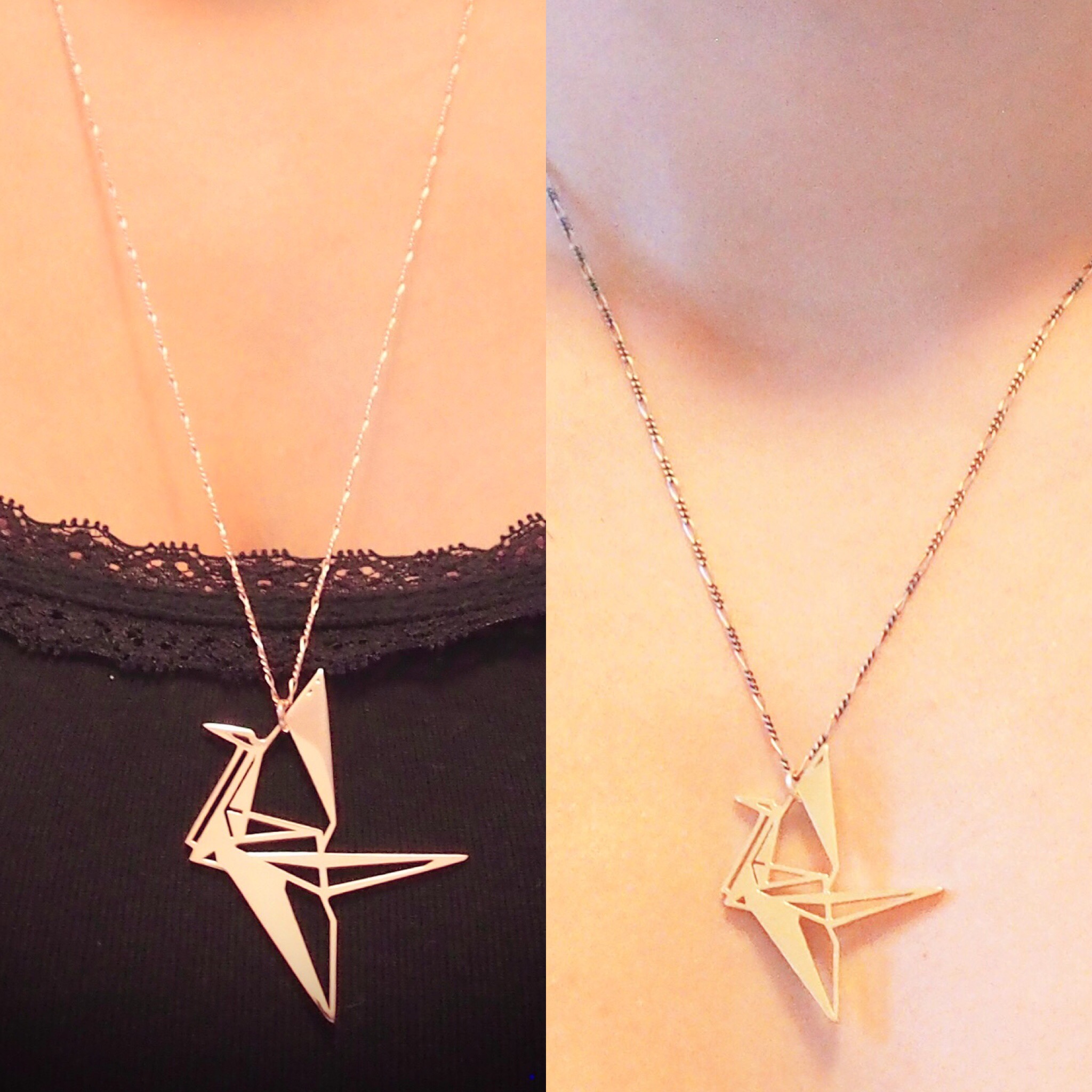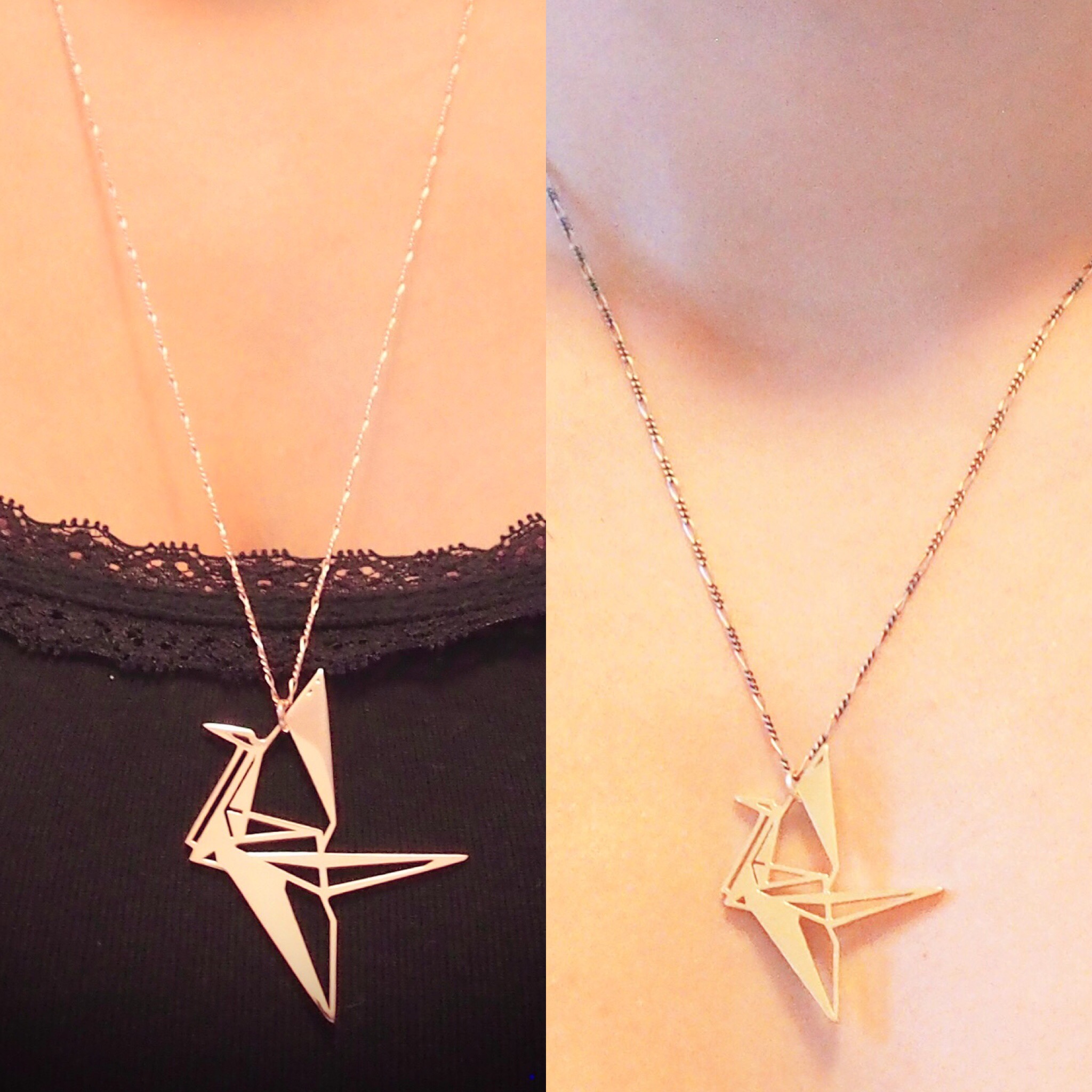 "grand paper crane" necklace [various finishes]
Legend says by folding 1000 paper origami cranes you will be granted one wish by the crane. May this abstracted take bring you a little luck and brighten your day. This larger version of the "paper crane" necklace will give a delicate yet bold addition to your collection.
Images show 14K rose gold (plated) finish, but also available in polished sterling silver, and polished 14K yellow gold. See comparison image of the smaller "paper crane" vs "grand paper crane" necklace, also available in the shop.
24" chain
Necklace pendant approximately:
1.5"W x 2"H x .078"D
Will ship immediately if in stock, but otherwise items are typically made to order. Allow as much as 10-15 business days for production and shipping when made to order. Please feel free to contact me with any questions, concerns, or custom orders.
Note: as this is a 3D printed object, there may be slight differences from product to product due to the process, but I aim to give you the best product possible and check all items for major defect prior to shipping.
 
[questions/comments]